The RIKA DOMO cleverly combines clean aesthetics and advanced technology in an innovative pellet fire. The wide soapstone or sandstone-clad front exudes a natural atmosphere, while you enjoy a real "live" fire. Inside, the DOMO pellet fire will impress you with its innovative technology: Touchscreen with electronic door release and automatic ash removal are just two of the features in a series of technical refinements. The DOMO has a pellet hopper with 50 kilogram capacity, meaning you can leave it running for longer.
– Range of colour options
– Large pellet hopper
– Tipping grate ash removal
This is a special order product.  We carry limited stock in New Zealand but can order the fire in on our next container if your choice is not available.
PLEASE NOTE: The Domo in Sandstone is only available in back-order.  Available in late 2019.  Please confirm other colours availability with your Rika dealer.
All Rika Pellet fires sold in New Zealand are ULEBs (Ultra Low Emission Pellet Fires) and able to installed in new homes in clean air sheds.
Warning
: sizeof(): Parameter must be an array or an object that implements Countable in
/home/customer/www/rikafires.co.nz/public_html/wp-content/themes/rikafires/woocommerce/single-product/meta.php
on line
25
Dimensions

1120 x 793 x 431 MM

Output

3.0 – 10.0 kW

Pellet hopper
capacity

50 kg

EXTREMELY
QUIET

Touch display

Wi-Fi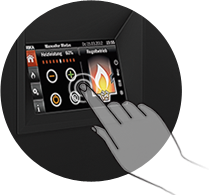 Rika
Display
Control your fire intuitively and clearly with the integral touch display!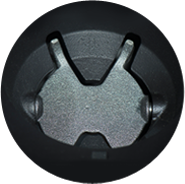 Tipping
grate
The tipping grate ash removal system empties the combustion cavity automatically and reduces your cleaning work to a minimum.
Rika
WiFi
Control your fire easily by WiFi from your mobile phone.